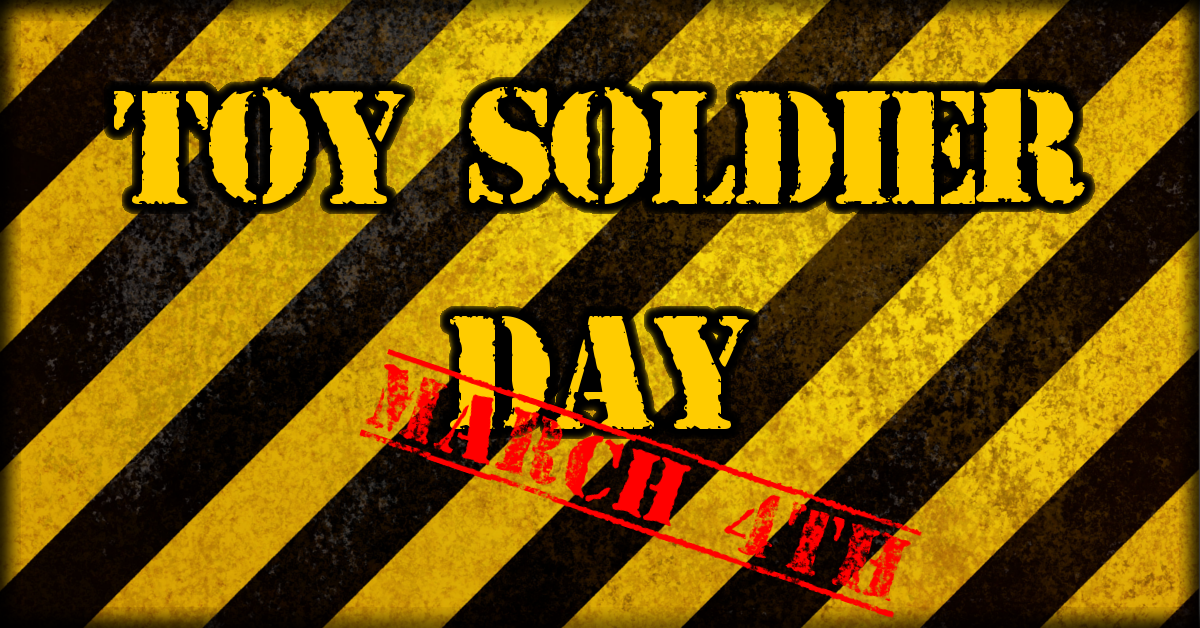 "The Wheel of Time turns, and Ages come and pass, leaving memories that become legend. Legend fades to myth, and even myth is long forgotten when the Age that gave it birth comes again." – Robert Jordan
Another year has come to a pass, and the day has come for all good toy soldiers to come to the aid of their cause, because it is Toy Soldier Day again!
What is Toy Soldier Day? It is the day where adherents of the Utopian Playland show off what it means to make Fun the top priority! How do you do that? Any way you see fit!
You see, Toy Soldiers are creative people, and the mission is to spread fun and happiness. If you enjoy baking, make your friends and coworkers cupcakes. If you like cosplay, wear your favourite outfit. If you're all about a particular fandom, celebrate with your fellow fans.
This year is also momentous: it is the tenth anniversary of the Disneyland Invasion. To celebrate, the Toy Soldiers are having a grand bash at the original vision of the Utopian Playland. But there will be invasions at fun places all around the world (that's right, Toy Soldiers are international!). Just a smattering of invasions include:
Wild West Con – Tuscon, AZ
NAMCO Arcade – London, UK
Disneyland – Anaheim, CA
London Science Museum – London, UK
Duke City Derby – Albuquerque, NM
And check back throughout the day for live updates by following the twitterstorm for live updates to invasions world-wide, and special events on toysoldiersunite.com